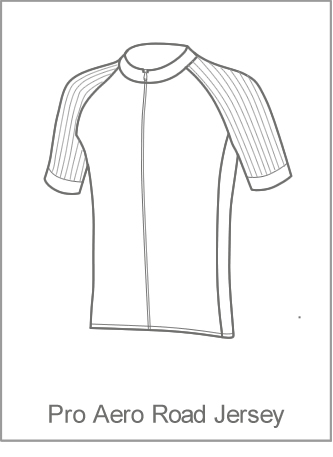 The Ultimate in performance summer jerseys. Perfect for road races and criteriums.
This short sleeve jersey comes with a profiled lycra front and rear, and the aero ribbed lycra on the extended sleeves. Fitted with 3 rear low profile pockets and a small zipped pockey in the centre pocket and with silicon gripper at the waist and full front zip as standard. This is a tight fitting jersey for maximum aero gains.
Why not check out our gallery for images of our clothing range, design work and previous orders.