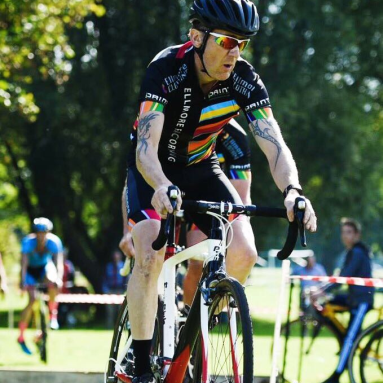 I started racing at 12, crits and circuit racing, best achievement was 5th in the national schoolboy circuit race champs. Had many podium finishes as a schoolboy, progressed to junior and senior ranks, road racing been my discipline. Rode some of the Peter Buckley series and rode Lincoln Grand Prix 3 times.

Had a season racing in France for a team there, then returned to the UK and at 21 I discovered women and beer.

I hung my wheels up at 23 and got a job working on the roads which meant working away and long hours. After 13 years of not touching a bike I bought an mtb and rode for fun to start with, loved the off road part of it, so entered a lincs cross race that year, only to finish 2nd last and get lapped 4 times by Rick Lister! The following year i bought a cyclocross bike and never looked back, progressed every year this been my 8th year at cyclocross and love it with a passion, and hope to keep improving.